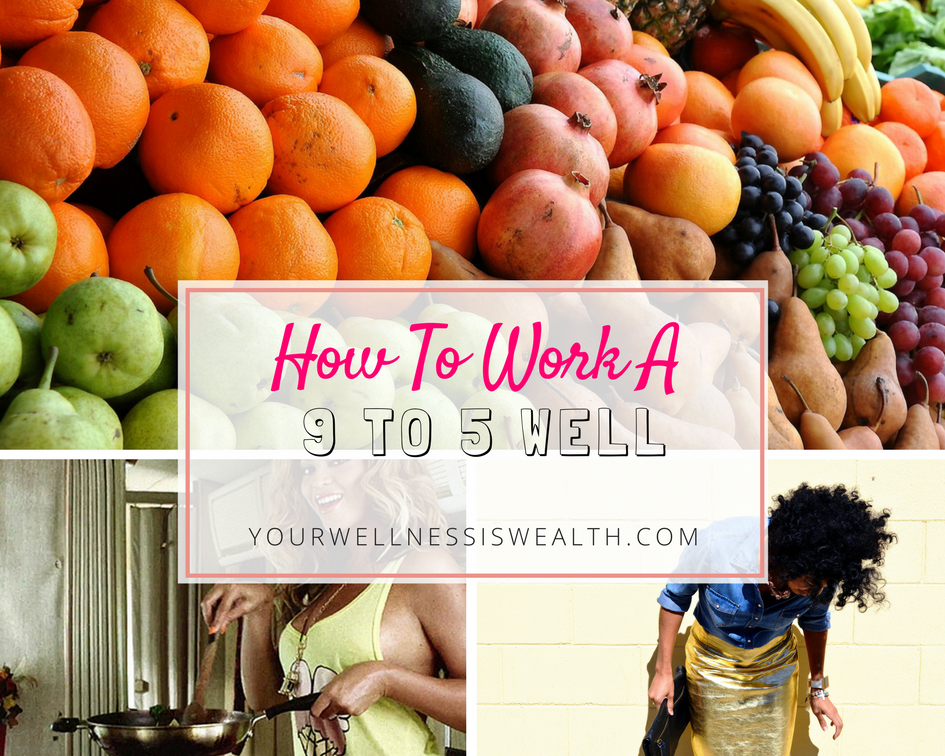 This post contains affiliate links. For more information, scroll down to see my disclosure.
So, I was inspired to write this post, after listening to friends of mine tell me about how their work schedules and "trying" to live a healthy lifestyle can be difficult. They are having trouble doing both well.
It's so important to take care of your whole self; your body, your mind, and your feelings, as you grind and hustle. Your body is the only body you have to live in this life, so take care. You live inside of it.  You, my dear deserve to live your life to its fullest potential and I don't want you to shortchange yourself through physical limitation or short circuit the energy you could have everyday.
Now, I want to discuss our men specifically for a moment.They tend to work harder physically. Sometimes, working so hard they get little nutrition or little sleep. Brothers, I see you. I see you working hard… 12+ hour shifts or two full-time jobs.  Sisters, these are our sons, our partners or our fathers.  Now, health statistics amongst black men aren't too good.  However, we have an opportunity to change this for the better.  I believe in us.
Man or woman, you work just as hard, either way, let's keep going on…
I want to share some tips that helped me feel good in my body again when I worked full time as a teacher. Since then, I became a CDC Trained Lifestyle Coach for Pre-Diabetics and a student of Living Foods under Chef India Camiel.
Here are the biggest takeaways from what I've learned over the years:
Get at least 6 hours of sleep.
If you are feeding your body the nutrients and minerals it needs, 6 hours of sleep can work just fine, but it's recommended that you sleep around 8 hours at night.  If not, then your body may not be getting the rest it needs to process all the food or "consumption" you've taken in.
Get and stay hydrated.
By hydrated, I mean getting the necessary water all the way down to a cellular level.
Hydration-

helps to reduce the concentration of toxic substances in the tissues

…the quality or state of being hydrated; especially: the condition of having adequate fluid in the body tissues

~Merriam-Webster Dictionary
We need way more water than we realize. Your body digests at night, then eliminating the accumulated waste, when the cells have enough water to do so. Now, the more processed foods you eat, the more complex molecules your body has to break down—thus the more hydration needed at the cellular level. This requires more energy and more water. All of the waste that does not get eliminated does a few things, it could…
a. Become fat on your body

b. Can build up in your joints and possibly become arthritis as you age.

c. Make you constipated, give your liver and kidneys more work to do without the water they need, hence the kidney failure, transplants, and diabetes we hear about it increasing.

d. Give you a dull complexion, skin breakouts, stinky breath, gas and or unpleasant sexual fluids.
Use your breakfast as a time to consume fruit juices for hydration. Why fruit? Because fruits are made up of mostly water, making them very hydrating.  Most mornings, I juice 1/2 gallon watermelon with my Jack Lalanne Juicer.  I've had this juicer for at least 5 years, if you don't have one, get one, it's a worthy investment.  Here is another juicer option.
"Watermelon and strawberries contain about 92 percent water per volume. Other fruits with high water content include grapefruit with 91 percent, cantaloupe with 90 percent and peaches with 88 percent water. Fruits containing 87 percent water by weight include pineapple, cranberries, orange and raspberries."

Not being hydrated enough, also known as dehydration, can contribute to your depression or prevent you from moving past a depression. The book, Your Body's Many Cries For Water, teaches this, as well as the remedy for arthritis I mentioned earlier in the post.
Plan your meals (or at least your dinners) ahead of time.
It's easy to have your breakfasts and lunches healthy without too much thought ahead, but it can get a little trickier for dinners. When you are hungry and are just getting off of your shift at work, you can feel cornered into making a pit stop at a not so healthy place. So, do yourself a favor and take the initiative, plan your meals.
Here are some options…
There are pre-packaged meal services like Music City Fit Meals, if you reside in the Nashville area. You can pick up a week's worth of meals on the weekends for around $60. That's about $12 a meal, you'd be paying nearly the same stopping at a fast food restaurant. And yes, really, I mean for you to love yourself that much, honor your body enough to feed it to live and thrive.  If you are not in the Nashville area, you can do a quick google search of "healthy meal service or healthy meals to go", you may find a similar service in your area.
Use your weekends and other free time to grocery shop, cook, and prepare meals. Men, you could ask your wife or girlfriend to help you with this. (If you don't have a wife or girlfriend, get one A.S.A.P. by getting this conscious courtship course). The Jumpstart E-Course can teach you what to do and how to get started and is complete with grocery lists too.  And fellas, let me just keep it real: healthy sisters are looking for brothers who are taking care of their bodies.  Body chemistry is a biggie for a lot of women. So, I"m sure you want to get down with a clear skinned, sweet smelling sister, try these changes and be one yourself. 😉
Get active.
Doing some sort of physical activity at least 30 minutes a day, can help keep diabetes away. Whenever you can, however you can, in front of the tv, dancing while cleaning, parking further away from the entrance, taking the stairs instead of the elevator, bike riding. Or you can go the traditional route and put a gym membership or personal training in your budget. Seriously, you can do it, I know you can.
Other quick tips…
Get sunlight and fresh air daily.
Eat nature, pure living foods
Pray and meditate daily.
Ask for help when you need it.
Ask for help when you need it.
Find your community, the place where you are supported, where you feel a sense of belonging.  This will provide you with the needed emotional support.  We have a growing fb group, join us.
Have you had a difficult time balancing healthy living while working full time?
What changes do you feel good about making to feel  and stay well?  Share in the comments.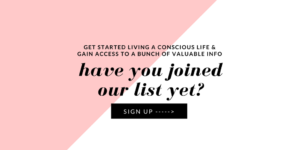 Join Our Mailing List To Access Our Library of Free Audios, Classes and E-books On Wellness & Wealth.