First, Let's talk about how to know if you need to clear your energy…
Let's get started…
Sometimes things are going on with us and we don't know why or we feel helpless.  Some of the things you may see that indicate you could use an energy clearing are …
Sleep Paralysis…When you wake up but somehow your body is still asleep and you cannot move.  It can be a bit scary and if you are sensitive enough you may sense things around you that bother you and that you want to get away from.  It may even seem like you are still asleep when this happens.
Low Energy… If you are tired ALOT, I mean, still tired, after resting, sleeping well, etc.  However, your energy levels are just low and you don't feel like doing much or it's hard for you to get tasks completed or finish projects you may have started.  This is a sign that you may be carrying something heavy in your aura that is weighing you down.
Addictions…Food addictions, drug or alcohol addictions, addictions to people.  Especially if these addictions are not the healthiest and are toxic.  If the addictions are hurt or harm you, your physical, mental or emotional body, yet you still go after it and use it, then it's time to be checked.  You may have formed a cord or attachment to this item based on some circumstance, need or hurt that has not been resolved.  Then we "use", we use the addiction or addictive behavior to fill the void of that hurt, need or circumstance.
Unwanted Negative Thoughts or Circumstances…If you find that unwanted situations continue to ail you, this is an indication that something in your life needs to change, needs to be released, needs your attention.  If you feel that you are plagued with bad luck or have a general feeling of "stuckness", then this is the biggest telltale sign that it is time for something to change in your life.  Your life is speaking to you.
Experiencing Similar Situations Again and Again…So, this can be when you continue to attract the same kind of men or women or have bad experiences at your job, in your friendships or with your money over and over.  You would like more, but can't seem to get it.  You would love to have a different job, but just can't find a way.
Clutter in Your Environments…Take a look around your home and your work place, even your car.  Is there a lot of clutter, trash, or things you don't use anymore and need to do away with?  Are there piles of unattended items or projects that you have yet to "do"?  If so, these are also telltale signs that you could be carrying unresolved, unprocessed or unneeded thoughts, beliefs, people or situations around with you mentally and/or emotionally.
When you see these types of conditions in your life, or the lives of others around you, there is a need to shift the energy, by clearing it and uplifting it.  And this can look like a haul, but that is what it takes to see a change.
I can sum up the source of these situations to one of three things, (1) from what a person is consuming through one or more of his or her five senses or (2) he or she is living out karmic debts and/or contracts from their own past  or their ancestors' past or (3) the individual is refusing to make personal physical, mental or emotional changes that need to be made for that person's betterment.
And if you haven't already read 12 Ways To Raise Your Vibe, it has a quick list of 12 things you can start doing now to raise your vibration, by clearing your energetic field (your aura).
how to recognize what you are taking in, consuming and receiving through sight, sound, smell, touch and taste
how it affects your energy and vibration
what to eliminate
and what to add in
the concepts of energy and all about your aura
breathing techniques for clearing the nadi's
2 spiritual bath recipes and instructions to clear your aura, shift your energy and raise your vibe
If you have noticed any of these symptoms,  The Energy Clearing Class teaches you how to get out of those patterns.
It's important to remember you have 4 Bodies…a physical, mental, emotional and spiritual body.  Each body is connected and affects each.  All of your bodies need care, attention and "grooming ".  Don't leave any part of you behind or in an unwell state, be whole.  Our Facebook group supports daily practice of caring for all four of our bodies, Join Here.  Aligning the mental, emotional and physical bodies with the always well and perfect spiritual body is our work here at your wellness is wealth…Here is what we have…
For The Emotional Body
When we carry negative feelings without addressing them, they become energy drains. In my webinar on the relationship between Burdens and Body Fat, you can watch it for free, I talk about how this cycle of being in a bad mood, becoming tired, then craving junk foods for comfort doesn't help the health of our bodies; we aren't getting adequate nutrients which make us even more tired and slows our metabolism, which encourages weight GAIN.  Is that what you want dear?  I guide and support men women in becoming aware of their own cycles and how to successfully stop it, in my class Lose Weight Withyin.
For The Physical Body
We teach not only the habits to put into your routine to make healthy easy, we teach you the how-to.  These 3 posts are where you want to start if you are just getting started with "being healthy".  I helped a heap of people reduce their body fat percentage to lower the risk of diabetes, take my quintessential get healthy e-class, JUMPSTART.  If you are ready to Jumpstart Your Health and be held accountable for it, read the details here. Sign Up here.
For The Spiritual Body
There's Self Restorative Healing, a Kemetic Reiki level I Certification.  Using meditation, visualization, sacred symbols, color, crystal and sound therapy–all ancient methods to balance the four bodies. You can take this course right where you are online.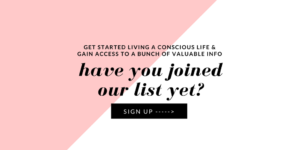 Join Our Mailing List To Access Our Library of Free Audios, Classes and E-books On Wellness & Wealth.