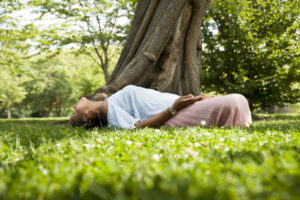 The yearly reset is approaching and with it comes a myriad of emotions.  On one hand, there seems to be a bit of relief as if I can exhale a bit deeper, relaxing into a sense of completion.  On the other hand, well let's just say it feels a bit mental.  Several questions glide across my mind, seemingly increasing in speed as that inevitable December 31 date nears.
Chuckling to myself, "yes, here it is again." I think, "yes, it is here and I am feeling like I'll usher it in with a bit less anxiousness and more easy-going-ness.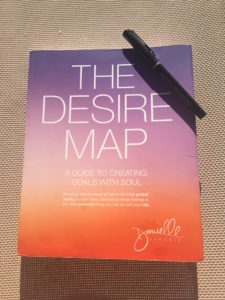 On my holy day getaway to Mexican sun, I started and finished a new book, The Desire Map by Danielle Laporte and let's just say I'm breathing easy.  I was inspired in many ways and I made decisions on how I want to feel in 2018!  I have plenty to share with you….
Here are some New Ways to Do New Year's.
1. Instead of looking at December 31, 2017 11:59 p.m. as such a stringent date of —stop this and start that, Transition into the new year of 2018. Time is cyclic anyhow, so let's see it as a circle that keeps turning.  At the end of 2017, we will be pretty much in the middle of a moon cycle and clearing the shadow period of a Mercury Retrograde that embarked earlier in the month.  So, at the beginning of 2018, we will still be carrying energies of a cycle that initiated in 2017.  This is perfect, actually.  Perfect for wrapping up, reflecting and getting uber clear on how you want to utilize the energy of the new year.   The first new moon of 2018 is January 16, 2018, that'll be the shining moment to initiate new ideas, thoughts, desires, intentions and direction for your 2018.
2. This year instead of a new set of "goals", have desires and intentions. Then plan actions that support those desires and intentions.   This was a tip I snagged from the book, The Desire Map.  Desires and intentions just feel so much more yummier than "goals".  "Goals" feels stressy and heavy and ugh… here-we-go-again.  I'm so done with that type of push and heavy lifting living.  How about you?  Ok, so let's do something different!  Desires and Intentions feel much more like "me" now.  I'll give you an example.  So, in the previous years, I'd set a weight loss goal like "lose x pounds by".  Well, you know that has come and gone every friggin year since 9th grade when I first had my weight taken in wellness class and began to compare it to every other girl in my class.  Before then, I didn't care!  So, I dropped the weight goal a few years ago, and I just embraced my body as is, and I wore a two-piece bathing suit this year already because that's why I really wanted to lose weight in the first place.  The new desire and intention for 2018 is to wear a 2 piece string bikini.   I have lots of fun stuff planned to keep me active and feeling good in that string bikini whether or lose any "weight" or not.  I'll be at Zumba, African dance, group bike rides, yoga studios, core and Pilates classes with friends all year.
4. Speaking of friends, this upcoming year, seek out long-term leadership and community around your desires and intentions. Quality over quantity.  Have one or two teachers at most that align with all parts of you to empower clarity and potency and have some friends join in on those endeavors that support your intentions, you'll have the support in the desired vibration and intention.  You'll attract sooner and quicker because you will magnify the vibe going together.
5. Be realistic and optimistic at the same time. Go easier on yourself. Be a bit nicer.  A little more tender.  Accept you as you are right now, remind yourself that you're ok and if you want want to change something, you're gonna love yourself into it, in a determined way.  Determined to be loving.  So, maybe ease up on the deadlines and dates, give yourself twice as long as you normally would.  Go into it all with an "I'll do it and get there even if it's 2019 (or later) attitude."  So, yeah mix up some realism and optimism, throw it in and make it really good just for you.
6. First, create it in the spiritual so that you will see and experience it in the physical. I'm gonna get woo on you for a moment. Everything begins it's existence as a thought or idea.  Everything is unseen before it is seen.  Thinking something, visualizing it is what actually creates it.  Deepak Chopra discussed subatomic particles, in his book Creating Affluence, and how the particles were only visible when they were looked at (see quantum physics for more on this.)  Basically, what that tells us is that the stuff that makes up everything in existence, only exists because we look at it.  This speaks largely to what we place our attention on, but also the mere and obvious fact that we create with thoughts and attention first.  If you are still following me, great!  If you are not, that's ok too.  Just do this:  Really, I mean really think and decide what you want, get really specific with how you want it…how you want it to look, how you want it to be, when you want it to be.  Then, spend some time praying it by saying it out loud and acting it out, how you would be if you had it.  All of these actions will encourage a mental and emotional state that supports any actions you take towards your desires and intentions…yay!
7. So, even though this point is last it is certainly not least! As you dive deep into this new way to do the new year, it won't be without its challenges.  Challenges are just our own fears and limiting beliefs reflected outwards.  Don't let those stop you.  Be prepared for them.  This is how: see them coming and be ready.   Make affirmative statements for each challenge.  For example, if you want to do something that you've failed at before, you probably have doubts about it.  You can start with some positive affirmations for exactly where you are now like, "even though, I tried to xyz last year and It didn't go as I planned and I've felt sad and defeated by it, I'm gonna try again, this time I may do it and I may not, but the point is I gave myself a chance, and that's good for me."  Begin to create personalized affirmations for each limited belief as well.  What's a limiting belief?  It's a belief that holds us back and usually it is not easily recognizable.  For example, you may have wanted to lose that stubborn belly fat for years and been unsuccessful at doing so, so in turn you may have developed a limiting belief that you can't ever lose it.  For these types of perceived limits, a good thing to do is open to the thought of the possibility of it being different for you.  "This time, I'll see something I didn't see before that'll be just what I needed."
That's it, just be open to the possibility of a different outcome, that alone is all that is needed.  That is your mustard seed of faith!
Happy New Year Friend. ☺
How will you do Your New Year? Let me know in the comments.