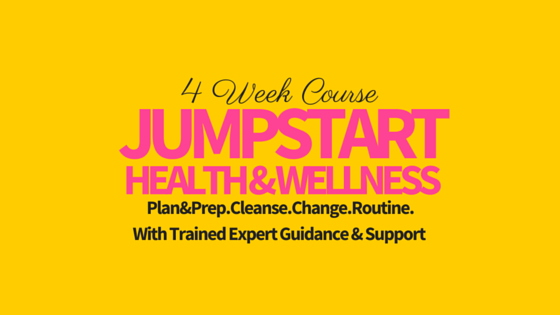 Who Is This For?
If you would like to live a healthy lifestyle, but don't know where to start, this program is for you.
If you need step by step, recipes, instructions or one on one help, this program is for you.
What Do You Get?
You get a series of videos and audio recordings to watch and listen to over the next few weeks.
You get grocery lists, recipes and simple instructions on what to do when.
All of This Comes Straight to Your Email Inbox.
(As long as you have a smartphone, you will be able to watch the videos and hear the recordings.)
How much does it cost?
This program is only $27.  🙂
Here's What You'll Learn…
Week 1:  Kitchen Detox, Grocery and Shopping List, Introductory & Motivational Recording
BONUS:  Juicing & Smoothies Videos & Recipes, Grocery List
Week 2: Grocery Shopping Tips, Videos, How to Buy Produce?
Week 3: Meal Prepping Instructions & Video
Week 4:  All About Getting Physical Active.
(More than 90 minutes of Instruction via videos and recordings)