Description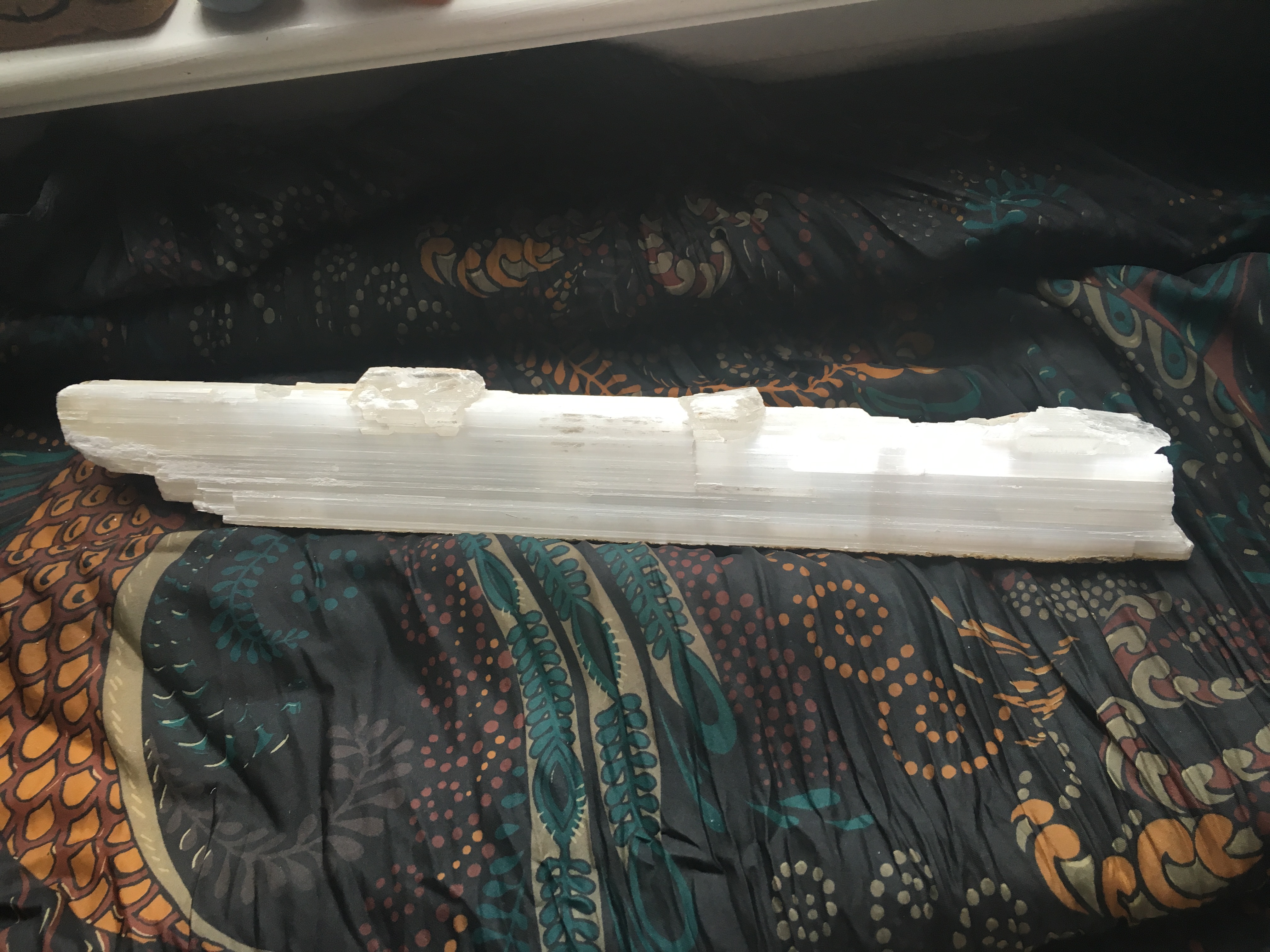 12 inch Selenite Wands
 Selenite aligns the energetic centers (#chakras) and clears your auric field. You will arise refreshed and rejuvenated.
This crystal amplifies the higher chakras; #thirdeye #crownchakra and #ethericchakra which is above the head). Get ready to meet your guides and receive their stories as well as your own stories of past lives.
These wands are raw… meaning unpolished , may have a bit of dirt straight from our beautiful earth, you may do with it as you please.
"Selenite crystals are high vibration stones that will move your spiritual growth forward quickly. They are a stone of the third eye chakra, the crown chakra and the soul star chakra.
By opening the crown chakra, this stone allows you to access the transpersonal chakras, from the eighth chakra through to the fourteenth chakra." ~ Liz Oakes