Description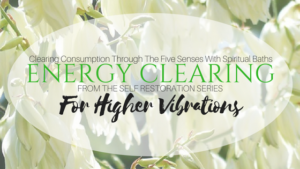 A Webinar … An Examination of What you are consuming through sight, sound, touch, taste and smell and how that lifts or lowers your vibration.  Spiritual Bath recipe and instructions to prepare.
What To Remove From Consuming
What To Replace In Consumption
Why Clearing is So Important
How Clearing Lifts The Vibration
Spiritual Bathing Ritual Instructions and Guidance
Come, Learn and Feel Results in 7 days
Webinar LIVE Wednesday June 21, 2017 at 6pm CST.