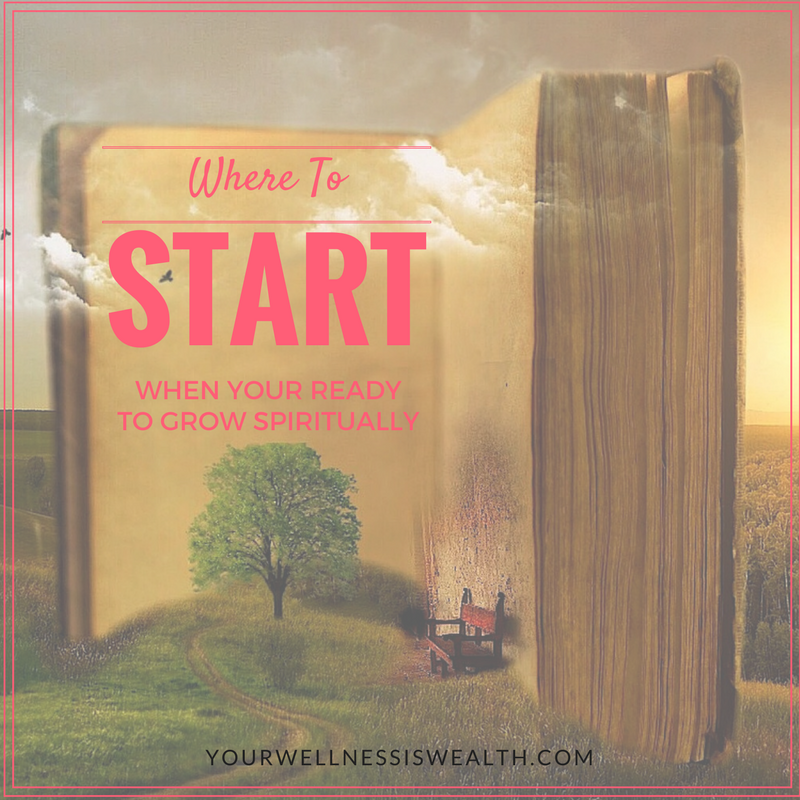 I have a lot of friends come to me and say, "Hey Jyn, I've been reading this stuff on [insert some new age topic here]" or "I met my soul mate and everything changed" and "I started meditating, I had this dream or this happened" or just a plain "I'm ready to grow spiritually, but…?"
So, I'm writing this post to help my friends and all those who are getting started along a new path in spirituality or consciousness, for those "growing spiritually" who may be feeling a bit apprehensive or scared, frankly.
First of all, let's clarify "grow spiritually" .. This is usually refers to the fact that you are now considering topics outside of the collective society and these may include traditional Christian views or other practices or activities that maybe considered "taboo" , "sinful",  topics that your parents may have told you to stay away from.  There may have been some fear incited in the past that has kept you from exploring beyond what you have always known.
What is happening is, your consciousness is expanding. There is a part of you that wants to know more and know what else is out here.
Your mind is literally growing. Envision your brain for a moment, with all of its nerve endings and synapses and with every thought those nerve endings are making connections and when you learn something new, your mind grows a new synapse (synapses are connections between neurons, you can read more here) is formed.
Your mind is expanding… hey, that sounds like evolution to me. Anyhow..back to this term "expanding your consciousness".
What is consciousness exactly?
Definition of consciousness (from Merriam Webster dictionary.com)
the quality or state of being aware especially of something within oneself
the state or fact of being conscious of an external object, state, or fact
awareness; especially:    concern for some social or political cause The organization aims to raise the political consciousness of teenagers.
In many ways, you are becoming aware of your own desire to know more than what you've previously known.
Ok, enough of the science talk, Let's get (back) to it, here are a eight thoughts to consider as you move in your inquiry and curiosity of the "spiritual" especially if you come from a Christian background, that'll maybe help you feel less fearful.
First know, that "God" the creator, the father of Jesus was also the creator and of the universe, nature—the elements, all that we see. Take "God" out of that box as just being (only) a "man" or "male", a heavenly father and take in the fact that "he" is a whole lot more, right?
As far as Christianity goes, know that when " Jesus" "left" he gave us what's called and referred to as "the holy spirit" then think about and consider how "the holy spirit" may actually be experienced in todays time. I mean, how might it feel to interact with the holy spirit, how do you connect and communicate with the holy spirit"? Or do you just simply worship or revere the holy spirit with a personal relationship?
Know the difference between religion and spirituality. I like to think of spirituality as describing our personal relationship with "god". That can look different for each person and transcends religion in a way. Whereas, religion is a doctrine, a set of beliefs defined and governing the actions of a group people and will be different based on culture, location.  The doctines that define the various religions around the world were created by some one, some person.
Delineate history from religious doctrine and then begin to research the history and origins of the topics, concepts, beliefs or otherwise that you have subscribed to or are considering. You may find yourself quite surprised by the actuality of several topics you may have held a previous differing perspective on.  Maintain the awareness that "history" is also a researched story told from some one's perspective and not all histories are taught and shared.
Know that "God" has existed since before the beginning.  Humans were created. And according to Christianity, some time after that, "Jesus" came and went.  Yet, humans still now exist. Consider the thought that humans have always been in relationship to "God" their creator, there were many practices they must've had.
Know that you have a spiritual, mental, emotional and physical body. You are more than your body, you exist inside of your body.  There's more to you and the world than what your two physical eyes can see and perceive. Don't forget that!
As you cross paths with new information and different "schools of thought", take the time to define the terms, look up the meaning of terminology so that you can build on a clear and precise understanding.  We think we know what something means because we have heard it being used in a certain way or we've seen it portrayed in a certain light through the mass media, but these are not always fact. Concepts like astrology, numerology, psychic mediumship, channeling, oracle systems, tarot, new age, new thought, religion, spirituality, etc are just a few of the topics you may see along your path.  Know which are sciences, which are religions, which are spiritual practices and systems and chose how, why and where each fits with you.
As far as researching goes, remember English IV in high school, when your teacher told you to check sources and you questioned what makes a source credible?   Anyone can write anything and put it in a book or on the internet, right? So, as a good friend of mine says, Use "sound right reasoning" and "psychic self defense" in all the information you consume.  Happy Journeying.
I hope these considerations are helpful to you along your path.  Please let me know in the comments.  If you have found this blog post helpful, share it with someone who will also.
peace and blessings to you.