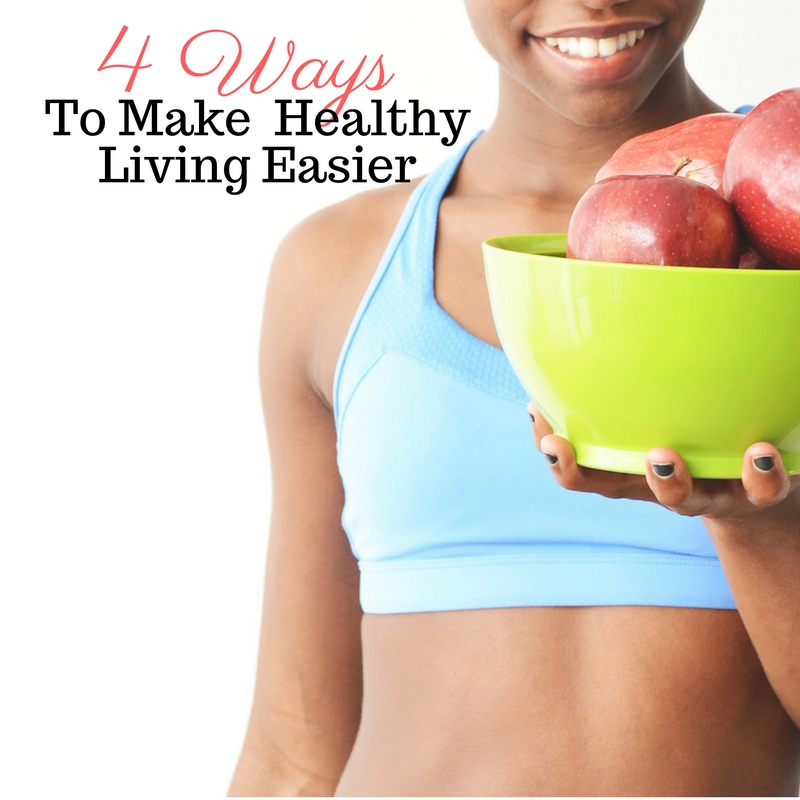 Today I want to talk about one of the most important pieces to living healthy in body and soul, if not THE most important component of it.  And that is Routine.  We know that our habits make up how we live and who we are, how much we get done in life and also how much we lag and procrasitinate.
This goes for anything in life, not just a healthy lifestyle, but our level of progress and success in school, our jobs and even in relationships.  The tendency to be disorganized with our priorities, time, goals and tasks in life can have us stuck and like pedaling on a bike that is not going anywhere or not pedaling on the bike and expecting it to take you somewhere for that matter.
We look up months or years down the road and realize we are still at the same place we were some time ago.  At some point, when we are sick and tired of the same old lack of progress, it's time to put our feet down and on those pedals to get moving.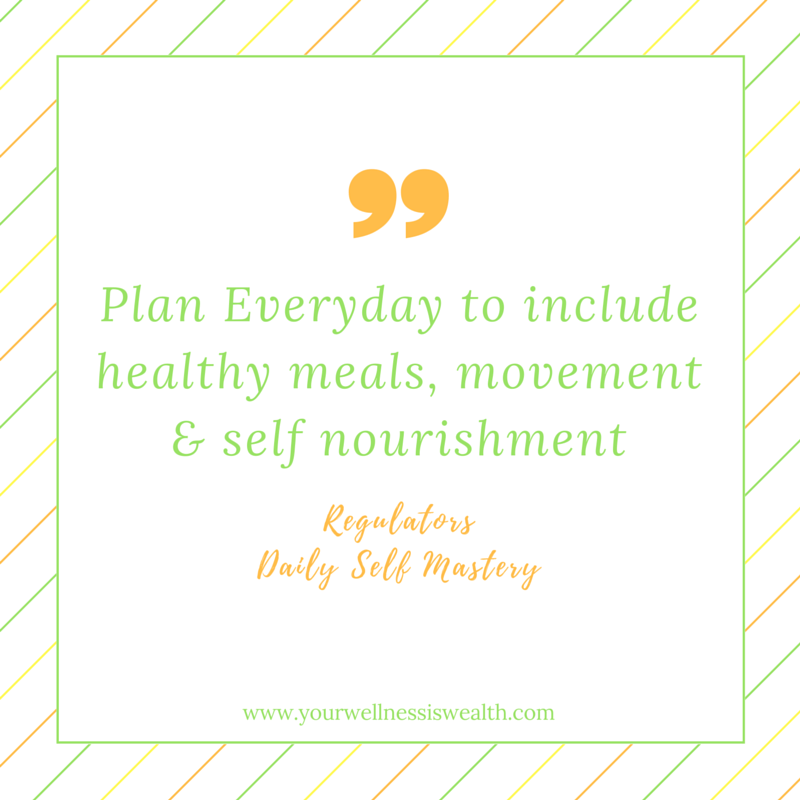 Key Word is PLAN
A Plan is indicative of vision.  Vision is foresight.  If one doesn't have sight of where they are going, what they would like, then it is impossible to get there.  Let's keep it simple here.  Everyday, we think ahead to what clothes we will wear some more detailed than others, but nonetheless, we think about it before we put those clothes on, as well as what places we have to drive to, what activities our children are involved in and what's needed, etc.
Simply put, everyday, plan what you will eat, when you will eat, how you will get active.
Put You First
Put You first, in lieu of just going and going like the energizer bunny from the time you awake until the time you hit the sack and eating whatever you can, whenever you can in between…
Live from the inside out.
Start with you each morning, give to yourself, feed yourself, be conscious (aware) of what you are putting into your body.  Your body is your first vehicle, you live inside your body…you are not your body.  It has needs–yes, your body has needs.  Address the needs of your body appropriately and it will be a good vehicle for you, you won't have to do so much maintenance on it and it will stay in good condition longer.
We give out so much each day, taking care of others and working on a job for someone else, all of our energy is being exhausted without keeping our number one in mind first.  Just like the stewardess tells you on a plane, that should an accident happen, secure your oxygen mask first, before you go to assist another with their oxygen mask.
Living and seeing life this way is indeed a state of mind and takes a little while to get used to but it is not that hard! Get to it!
Create Structure
Your life needs structure.  In fact everything needs structure.  Structure gives things a foundation and stability.  Structure holds things up, keeps them in place and allows space for things to happen in.
Your day, Your week and Your month probably already have some structure in it.  You have certain routines already with work and family.  Think about that for a moment.  Now, if you haven't already made time for your health, time to eat, time to grocery shop, time to "work-out", dance, do yoga, walk/run, now is the time to do that.  For each and every day, make time.
Set up your schedule to include time for breakfast, lunch and dinner, time for shopping and time for preparing your meals.  As well as time for being active.
I have a Facebook group that supports you and others in self-mastery, Join It Here.
Make Choices For Those Spaces In Your Schedule
Then think about…
What Will I Eat?
You have so many options here, you can choose to eat out, pick a healthy option!  You can choose to grocery shop ahead on the weekends for what you want to eat the following week.   Take your lunch to work, make smoothies for breakfast.
How Will I Get Active Today? This Week?
It doesn't always have to be a workout at the gym, it could be a dance class or a walk around the neighborhood, shooting hoops with your boys or helping your children practice for their sports games.  Just do something!
How Are You Making Healthy Easier?
😉